Participants in the recent Global Crypto Literacy Survey were asked how they would invest a hypothetical hundred dollars.
Most respondents in Mexico said they would go all in on crypto. Respondents in Brazil mainly answered that they would invest in crypto and traditional stocks. In the U.S. respondents said they would invest in traditional money markets and the stock market before investing in crypto.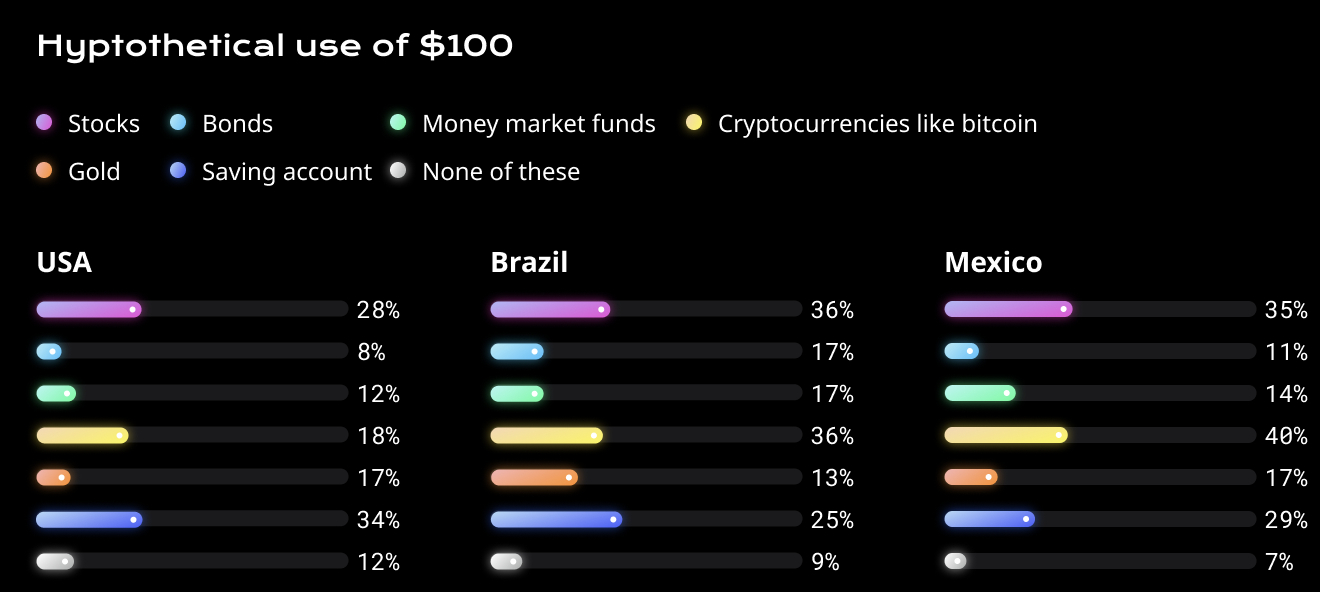 One interesting thing about crypto in terms of investment is that despite the well-known volatility of the crypto market, the top crypto assets by market cap, like bitcoin and ethereum, are actually some of the best performing investments of the past five years —  across all financial markets.
Consider this chart from finbold.com, which shows bitcoin's performance relative to other investable assets including the dollar, several U.S. stock market indexes, and even the most valuable blue chip stocks. The same trend holds when bitcoin returns are compared to precious metals such as gold, silver, and platinum.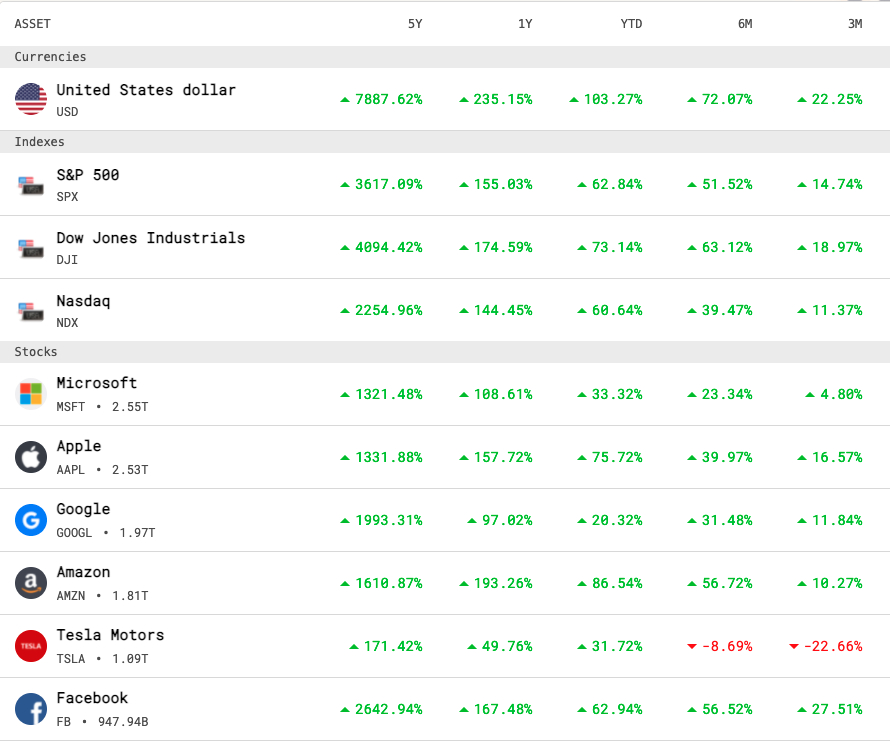 Understanding the crazy ROI
The reason that bitcoin and other cryptocurrencies present such a massive opportunity is because of their ROI. Used properly, these assets can help build and preserve wealth, especially for people left out of traditional markets. 
A big critique of cryptocurrency, and bitcoin specifically, is that its valuation is not based on anything. But, as we outline in other posts, more and more bitcoin is getting pulled off exchanges and held as a digital store of value and/or a hedge against unstable fiat currencies. So, it's a case of simple supply and demand. And in the future, bitcoin will only get more scarce. 
Additionally, for assets like ether, there are a number of emerging uses and investment ideas including the amount of eth getting locked in decentralized finance (DeFi) systems, or the role of eth in NFTs, or the metaverse —  the point is the use cases for cryptocurrencies continue to emerge, which also drives up their values.
Of course, there is also a lot of un-informed or mis-informed speculation happening within the crypto space. And just because the crypto market has had an epic run over the last five years, does not mean it will continue at the same rate in the future. 
Learn more about this and other topics by taking courses in the bitcoin, NFT, DeFi, and security sections of the site. And be sure to take the crypto literacy quiz.